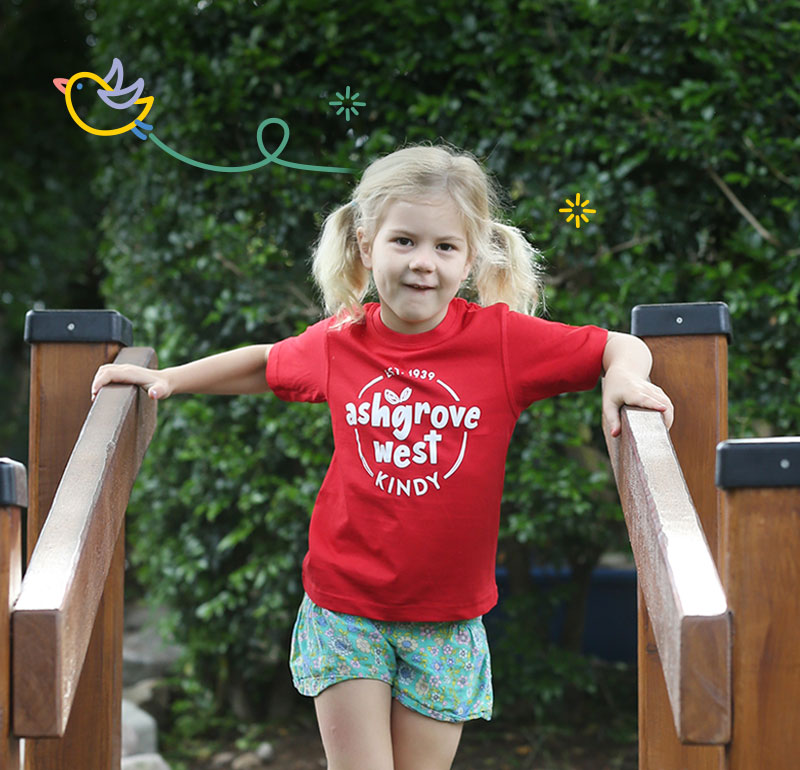 Your
Child

.
Our

Community

Dedicated to each child's individual needs, Ashgrove West Kindy, Independent C&K Affiliate, focuses on children learning through play. Classes are limited to 22 children, ensuring your child always gets the attention and support they need to thrive.

Our purpose is to foster, in partnership with families, a love of learning where each child can grow socially, emotionally, physically and intellectually in a secure, child-centred environment.

Learn more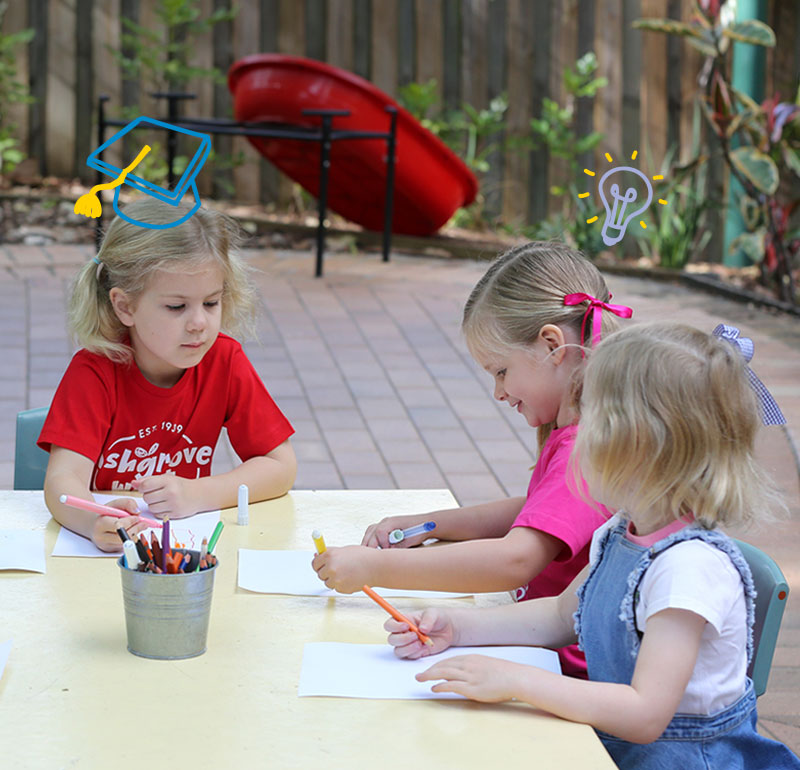 Flexibility

for you and your child

Juggling busy schedules is a challenge. You'll love the wide range of options for classes in addition to Before Hours and After Hours care here at Ashgrove West Kindy.

Choose from a five day fortnight, three days per week, or two days (with longer hours) per week and before hours from 7.15am and after hours to 5.30pm.

Learn more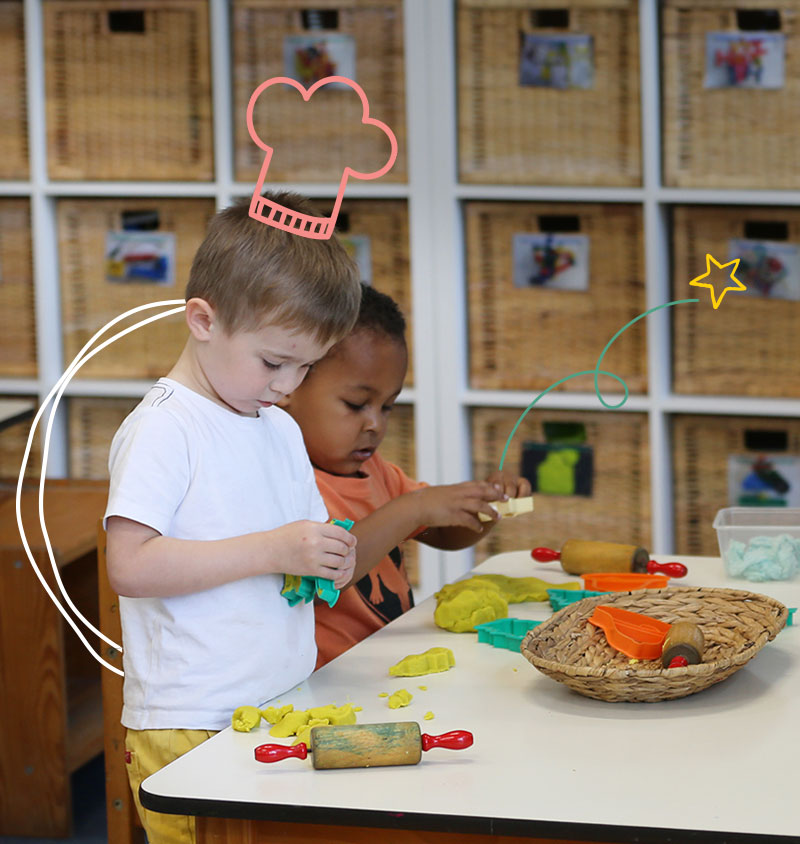 A
quality

environment

to learn through play

Ashgrove West Kindy is a not-for-profit preschool, with an Overall Rating of Meeting under the National Quality Framework. Conveniently located opposite Ashgrove State School, our kindy provides early education for families from Ashgrove, Paddington, Bardon, The Gap, Red Hill and surrounding suburbs.

Set in large, beautiful, natural grounds and large spacious classrooms, each class is run by University qualified Early Childhood Teachers and qualified Assistants who have extensive years' experience teaching pre-prep aged children.

Learn more
Our accreditations

Affiliated with C&K

QLD Government Approved

Climate Active Partner
What our families are saying
We feel so lucky to be part of such a fantastic community at Ashgrove West Kindy and know that it has played integral role in helping our very anxious and nervous four-year-old blossom into a confident, endearing and well balanced boy.

His incredible teachers engaged him in such a way that he felt like every day was play day, but he was learning so many new skills and developing meaningful friendships that I know will continue on.
Liz
Parent
I always felt that the show and share presentations at Kindy helped Charlotte enormously once she started Prep. She knew how to present and felt comfortable to speak in front of her class.
Lenka
Parent
We're constantly amazed by what Thomas comes home telling us about his day. Every game or story has a deliberate lesson behind it; learning with so much fun.

The teachers are just outstanding and we feel very fortunate to have found Ashgrove West Kindy for our children.
James
Parent
We could not be happier at Ashgrove West Kindy. Our boys have thrived in this beautiful, homely environment and they come home full of stories and learning and curiosity.

The teachers are genuine, caring and supportive. Our transition to school was seamless; my son was confident and prepared and surrounded by his special group of kindy friends. We feel so lucky to have had this wonderful start for our children.
Chloe
Parent
My son Owen has always struggled with drop offs and missing me during the day. His separation anxiety was at its absolute peak as the kindy term started.

The way the teachers and support staff have helped us with Owen's separation anxiety has made such a difference. I no longer dread drop offs every morning, and am happy knowing even if he does get upset during the day, he's in excellent hands. I can't recommend Ashgrove West Kindy more highly.

Beth
Parent
We have always heard great things about Ashgrove West Kindy but now that we are here, we can see why.

We love hearing about all the wonderful things the children learn and the teachers have a genuine passion for teaching the preschoolers. We couldn't ask for anything more for our children.
Camille
Parent
Take a look around
our kindy
Take a closer look into our facilities and learning environments your child will feel at home in.
A wonderful
journey

of discovery starts here!
Book a Tour
Visit our centre for a tour and get a feel for our culture, philosophy and educational program.